Posts for tag: dental implant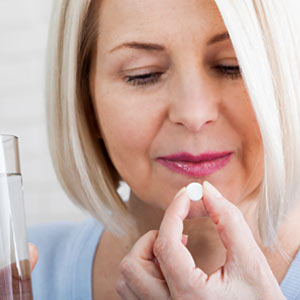 Dental implants are far and away the most "tooth-like" restoration available today for missing teeth. Not only do they look real, they also mimic dental anatomy in replacing the tooth root.
To install an implant, though, requires a minor surgical procedure. And, as with any surgery, that includes a slight risk for a post-surgical infection. For most patients this isn't a major concern—but it can be for people with certain medical conditions.
One way to lessen the risk for implant patients whose health could be jeopardized by an infection is to prescribe a prophylactic (preventive) antibiotic before implant surgery. The American Dental Association (ADA) recommends the measure for patients with artificial heart valves, a history of infective endocarditis, a heart transplant and other heart-related issues.
In the past, their recommendation also extended to people with joint replacements. But in conjunction with the American Academy of Orthopedic Surgery (AAOS), the ADA downgraded this recommendation a few years ago and left it to the physician's discretion. Indeed, some orthopedic surgeons do recommend antibiotic therapy for patients before surgical procedures like implantation for up to two years after joint replacement.
These changes reflect the ongoing debate over the proper use of antibiotics. In essence, this particular argument is over risks vs. benefits: Are pre-surgical antibiotics worth the lower infection risk for patients at low to moderate risk in return for increased risk of allergic reactions and other side effects from the antibiotic? Another driver in this debate is the deep concern over the effect current antibiotic practices are having on the increasing problem of antibiotic-resistant bacteria.
As a result, dentists and physicians alike are reevaluating practices like prophylactic antibiotics before procedures, becoming more selective on who receives it and even the dosage levels. Some studies have shown, for example, that a low 2-gram dose of amoxicillin an hour before the procedure can be effective with much lower risks for side effects.
If you're considering dental implants and you have a medical condition you think could be impacted by the procedure, discuss the matter with your dentist and physician. It may be that pre-surgical antibiotics would be a prudent choice for you.
If you would like more information on getting dental implants, please contact us or schedule an appointment for a consultation. You can also learn more about this topic by reading the Dear Doctor magazine article "Implants & Antibiotics."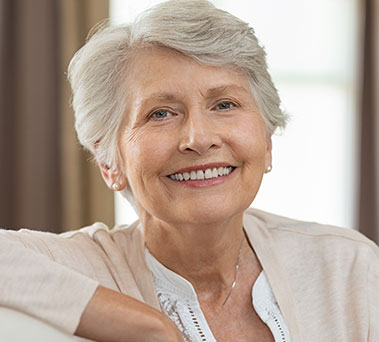 Dental implants are all the rage—and for good reason: They're incredibly "tooth-like," both in appearance and function. They also have a stunningly high success rate: More than 95% of implants still function after ten years. This means out of thousands of implants installed each year, only a handful fail.
But although that's an amazingly low number, they're still failures for real people who've suffered a loss. If you're considering dental implants the chances of that being your experience are quite low. But it could still happen.
Here's a few things you can do to make sure your implants don't fail.
Stop smoking. Of the small percentage of implant failures, an inordinate number are smokers. A smoker's chances of implant failure are roughly double those of non-smokers. Smoking, and to some degree any tobacco use, can make your mouth an unhealthier place: Not only can it increase your dental disease risk, but it can interfere with the healing process after implant placement and increase the chances of early failure.
Manage your health. Diabetes and similar systemic conditions can interfere with the healing process too, which could impact your implant attachment to bone. Diabetics thus run a slight risk of implant failure—but actual failures mostly involve patients who don't have good control of their symptoms. If you're a diabetic, properly managing your condition will lower your risk of implant failure to nearly identical that of someone without diabetes.
Treat gum disease. Implants in themselves are immune to disease—but the underlying bone that supports them isn't. A gum disease infection could eventually weaken and diminish the implant-bone attachment. If this happens around an implant, its stability can be severely compromised. The best strategy is to prevent gum disease through daily, thorough brushing and flossing to remove disease-causing dental plaque. And if you see any symptoms like gum swelling, redness or bleeding, see your dentist as soon as possible.
Your implants could serve you well for decades. Just be sure you're doing the right things to ensure their longevity.
If you would like more information on dental implants, please contact us or schedule an appointment for a consultation. You can also learn more about this topic by reading the Dear Doctor magazine article "Dental Implants: A Tooth-Replacement Method That Rarely Fails."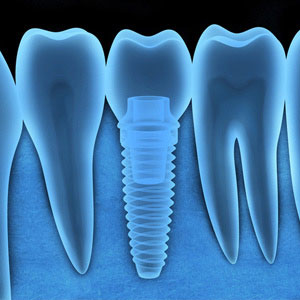 If you know anyone with a dental implant, you may know it can be a long process in getting one. Several weeks or months can pass between removing the old tooth and placing the implant, and then several more weeks before affixing the permanent crown.
But with recent advances in implant technology, some patients don't have to wait as long for a new implant and crown. In fact, one procedure commonly known as "tooth in one day," allows patients to walk in with a problem tooth and out the same day with a new "one."
Not every implant patient, however, can undergo this accelerated procedure. If you're considering implants, the state of your bone health will determine whether or not you can.
Implants need a certain amount of available bone for proper placement. But bone loss, a common consequence of missing teeth or dental disease, can reduce bone volume to less than what's needed to place an implant. The patient may first need to undergo grafting to regenerate the bone or choose another restorative option.
If your supporting bone is sound, your dentist might then proceed with the implant. But you will still have to wait a while for your new crown. The implant needs to integrate with the bone to improve its hold. This integration process can take anywhere from a minimum of six weeks to more commonly twelve weeks. After the attachment is mature, the dentist may need to undo the gum covering before taking impressions for the formation of the new crown.
But it is possible to have a tooth or teeth in a day. For a single tooth, your dentist may be able to immediately attach a crown right after implant surgery if the implant is very stable. Even so, this crown will need to be temporary, slightly shorter than a permanent crown so that it won't make contact with other teeth and put too much pressure on the new implant. After further healing from bone integration, impressions will be taken so that you'll receive your permanent crown shortly.
Immediate crown placement can allow you to have the cosmetic and limited functional benefit of a new tooth right from the start. If multiple implants are placed in one arch in a day, it's possible to have immediate teeth if enough implants are attached together with a temporary restoration.
This is different from a single implant replacing a single tooth and does create confusion for patients when they read about teeth in a day. Regardless, no final tooth crown can be placed at the time of an implant—only a temporary restoration.
If you would like more information on your options for dental implants, please contact us or schedule an appointment for a consultation. You can also learn more about this topic by reading the Dear Doctor magazine article "Same-Day Tooth Replacement with Dental Implants."